Sermon Points & Scriptures
SCROLL TO THE BOTTOM OF THE PAGE TO DOWNLOAD A PDF FILE OF THESE NOTES.
The Impossible Must be Seen
Scripture - Matthew 14:13-21 (NLT)
Matthew 14:13-21(NLT) As soon as Jesus heard the news, he left in a boat to a remote area to be alone. But the crowds heard where he was headed and followed on foot from many towns. Jesus saw the huge crowd as he stepped from the boat, and he had compassion on them and healed their sick. That evening the disciples came to him and said, "This is a remote place, and it's already getting late. Send the crowds away so they can go to the villages and buy food for themselves." But Jesus said, "That isn't necessary—you feed them." "But we have only five loaves of bread and two fish!" they answered. "Bring them here," he said. Then he told the people to sit down on the grass. Jesus took the five loaves and two fish, looked up toward heaven, and blessed them. Then, breaking the loaves into pieces, he gave the bread to the disciples, who distributed it to the people. They all ate as much as they wanted, and afterward, the disciples picked up twelve baskets of leftovers. About 5,000 men were fed that day, in addition to all the women and children!
We have to show up for Jesus even when we don't feel like it.
When Jesus is present in our lives, people will come.
Living with compassion is a key to seeing the impossible.
When things seem the most impossible, that is when the unthinkable will happen.
Jesus wants the impossible to be seen.
Bring Me what you have, look up, and trust
*************************************************
2021 CCLI #84373
2021 CCLI Streaming License #20025169
2021 CVLI #504330228
Announcements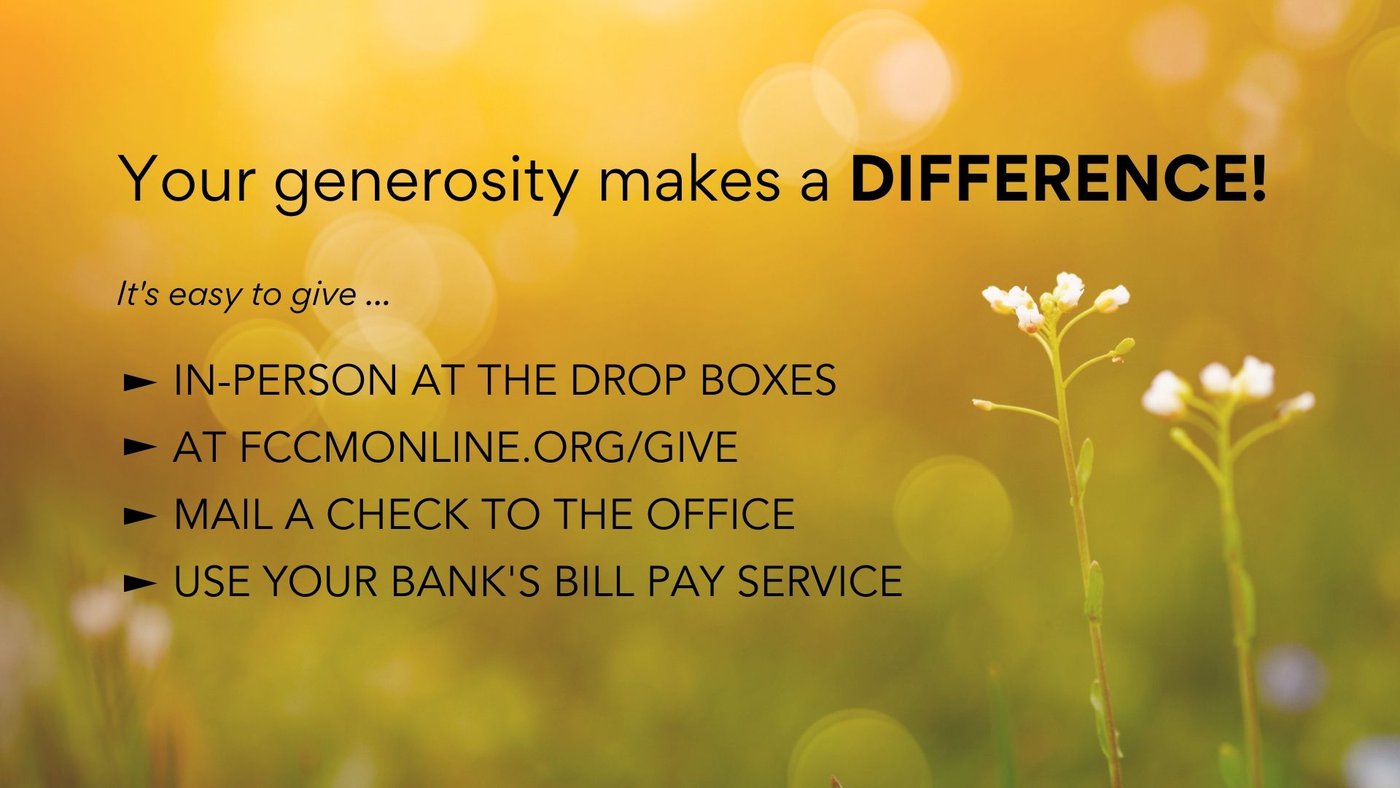 New Link! See all of our ANNOUNCEMENT SLIDES in one place!
Quick Links